Becoming a Ngo-Getter
Date: 11 January 2017
How is the New Year treating you so far? How are you treating the New Year? Did you hit the ground running like I told you to in my last blog post? Maybe you need some help getting started on those New Year's resolutions.
If you're lagging behind a bit, never fear! Each week for the next seven weeks, I'll be posting a step-by-step plan on how to become a Ngo-getter (pun very much intended). We'll go over a new topic each week, which will include actionable points that you can work on, and I'll share with you some cool articles to read and content to enjoy on Facebook and Twitter.
Before we go on, let me tell you a little bit about the name of the blog series. I come from a family of driven, well-meaning, and highly successful individuals. In 2015 and 2016, I realized I forgot how badass my family is, and how badass I am. So with the launch of this "Ngo-Getter" series, I hope that you guys get inspired to seek more. be great. stay rampant. Just like my family does every day.
If that little anecdote isn't enough to convince you to follow along, I have a few more reasons for you: First off, it's free (which is always awesome). Secondly, what do you have to lose? If you've worked, year after year, on your New Year's resolutions only to quit partway through, then you need to find the right motivation to follow through on your goals. Third, because we're going to be in this together! That's right—I'm going to be sharing with you guys my story as the weeks progress, and I want to hear from you how you're doing too!
Have I got your attention yet? Awesome. The planned topics for the "Becoming a Ngo-Getter" series are:
To get the most out of the series, I'm obviously going to recommend you stop in each week as we talk about each topic. But if you're only really interested in a few, that's okay too!
For your convenience, feel free to bookmark this post and come back as the weeks continue. I'll update this page to link to each new blog post as they're published.
Also, it's also never too late to start, so get your butt moving and become a Ngo-getter.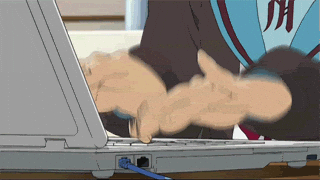 ---